With almost 700 dogs in our care, the day by day activity is full of emotional (sometimes sad and despair) moments.
It is ROLDA policy that each dog deserves a home where to feel safe, loved, protected. A home which, at its turn, will benefit of all the happiness that a dog brings in our lives.
Sadly, Romanian dogs are seen as a trash, as something that our society is ashamed of. It is true that the Romanian dogs exist on the streets because the community lack of education, ignorance and the authorities' corruption. While it's people fault, animals are suffering : abused, killed or imprisoned in filthy pounds, where they have no future: they wait to die because diseases or starvation.
While 90% of our 700 dogs would be instantly ready to become safe pets(sociable, gentle, smart, healthy – some walking in leash), the adoption percentage rate is discouraging in Romania.
Foreign people don't see Romanian dogs as garbage: this is for sure not a bad news, but leaves a bad taste for me, as a Romanian because this is another case when we, as nation, do not know/refuse to learn to appreciate our values.
The science proved the benefits of adopting a dog in your family, it doesn't matter the age of family, or the age of the dog. The special bond created between dogs and humans is  well known from centuries.
A group of four volunteers from Switzerland, lead by my friend Lolita traveled to Galati on 12 november from Geneva to teach Romanians a lesson about how animals are respecting in civilized countries.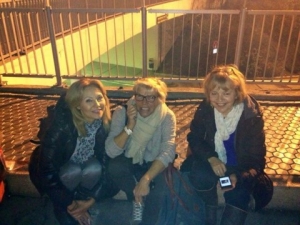 These people covered all their expenses to bring back in Switzerland a total f 18 dogs. With ambition and motivation, working together as a strong team we succeed to organize this transport – using TRACES system and respecting all the EU requirements.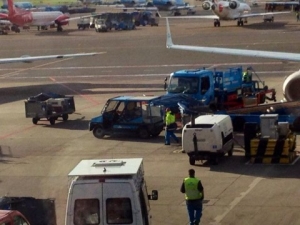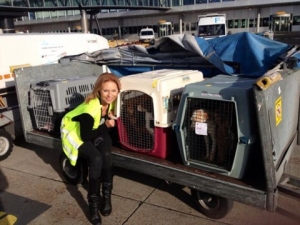 My deep gratitude goes to my dear friend Lolita, a beautiful woman outside and inside as you would rarely see these days. I am also grateful to Anne, Catherine and Mikael as well as Marina for dedicating their money, time and energy to help these dogs have a safer future and their first Happy Holidays into real homes.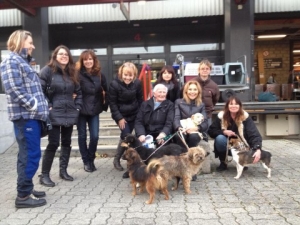 The rescue mission was covered by Swiss media thanks to Lolita and her friends.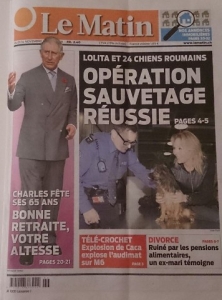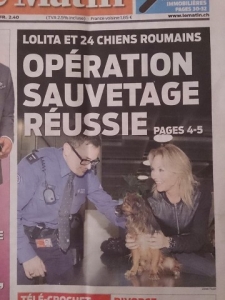 While I do not believe that Romanian dogs should be transported massively in Swiss shelters, because all the shelters are almost at full capacity, I believe that Swiss people should be given the opportunity to choose to adopt one of our furry friends.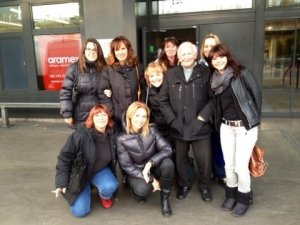 I hope this is just the beginning and many more lucky Romanian dogs will be able to fly home in Switzerland.
Please contact us at scribars@gmail.com if you'd like to be part of ROLDA Swiss.
Have you also read the update : 6 more dogs happy in Switzerland?