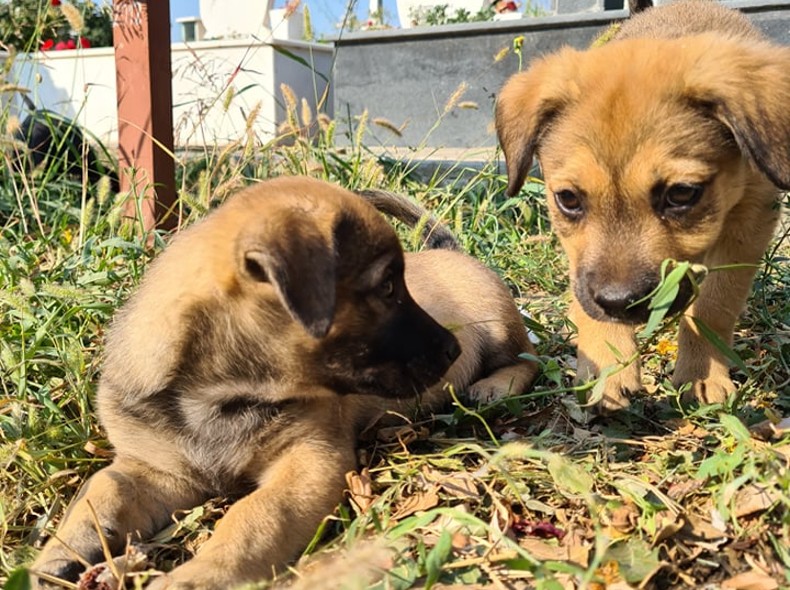 There is no place like HOME
Breed: mix breed | Age: 6 months old | Males
Today, most of us plant trees as a way to create shade and privacy, and some are planted because of their beautiful flowers. But planting a tree can mean so much more. Since ancient days, trees have been used to represent life, growth, wisdom, prosperity and more in legends, poetry, literature, and religion.
Alun (Hazelnut) and Cires (Cherry) were found abandoned in a cemetery together with their 4 brothers and sisters. 2 of them were very lucky and were adopted immediately, one died because of parvo, one disappeared inexplicable and even if the women searched him in the whole cemetery she couldn't find him anymore and the last two are in our care, living in the ROLDA shelter.
Flori decided to choose these strong names for them as we want to change their future and help them forget completely how they started their life: Cires is the symbol of good fortune, new beginnings and revival and Alun will remind us the stories of Celtic lore, being wise and creative and will conquer immediately his family with his magic tricks.
They are now prepared for the big journey to Sweden, early this spring and we are looking forward to see them happily adopted!