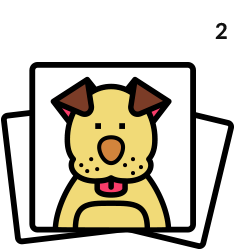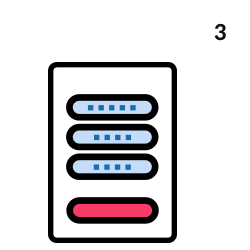 Complete our
adoption form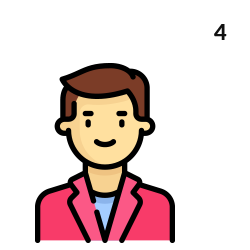 A ROLDA team member
will contact you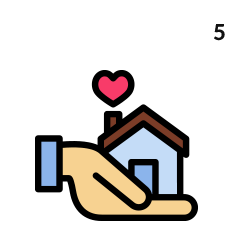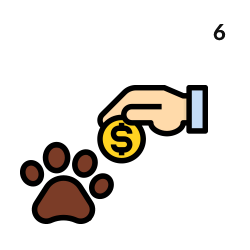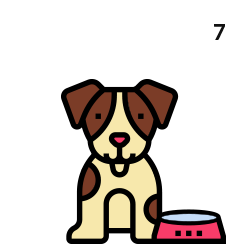 The dog of your choice
is transported to your country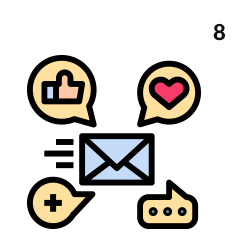 ROLDA requests follow up
stories about how your
dog is progressing
1. ROLDA has team members responsible for adoptions in Romania but also in the UK, Sweden, Switzerland and Germany. If you live in one of these countries, your application form will be redirected to the relevant team. For any other countries not listed, applications are handled by the Romanian team.
2. A home check is mandatory to adopt a ROLDA dog. We may also ask for a reference from your vet if you have previously owned other dogs.
3. Fees varies from one country to another. Your adoption fee includes a non refundable charge (20 EUR) for a snap test which detects the following diseases: Heartworm, Lyme disease, Ehrlichia, Anaplasma.
4. Your dog will travel by airplane or a ventilated vehicle (authorized by the Veterinary Authority in Romania), the travel method will always comply with current EU law. Your dog will have all the legal documents completed by ROLDA and ready for departure.
5. It is the responsibility of the adopter to send ROLDA updates about the dog, a few lines about their progress and regular photos.
The steps taken from the moment we rescue your dog, until the dog is safely delivered to you:
Dog is saved from streets and transported to ROLDA shelter.
Dog is placed in quarantine for at least 21 days, vaccinated and microchipped, the microchip is registered in the RECS (national database) under the ROLDA name.
Dog is sterilized and follows a recovery period.
Dog behavior is evaluated to see if he/she needs rehabilitation or he/she is ready for adoption.
Most of the dogs are trained to walk on the leash and other basic commands. Remember, these dogs have been on streets, alone and almost wild all their life!
Photo session undertaken once the dog is ready to be adopted.
Once selected by an adopter, the dog is tested (snap test) and undertakes a vet check, including dental examination.
Dog has a cleaning and grooming session.
ROLDA team prepares travel documents (including the TRACES document).
Transportation option is selected. Arrival date and meeting point also agreed with the owner.
Make sure you checked all the requirements before proceeding
If you have any questions regarding this form, don't hesitate to contact us at rolda@rolda.org