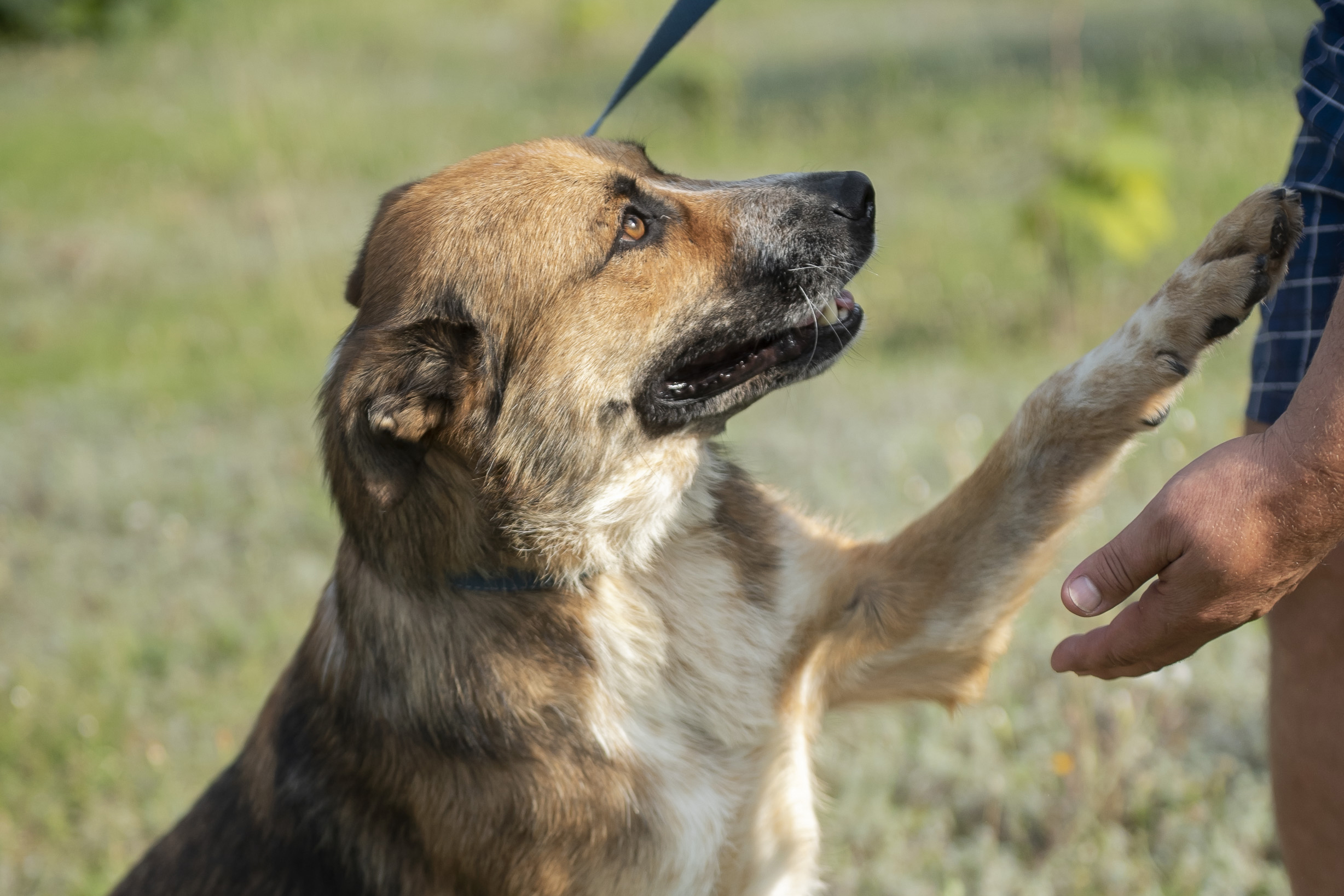 Thank you for visiting sponsoradog website, a project created by ROLDA to encourage international animal lovers to adopt or sponsor a dog saved from Romanian streets!
Here, we'll try to explain to you how the dog profile is created and what each specific dog' detail means.
To be promoted on sponsoradog website, the dogs have to pass some phases:
Dog must pass the quarantine (minimum 21 days after last vaccine made), be identified with a microchip and sterilized;
Dog's character and behavior are evaluated by our experienced team;
Following dog's photo session, photos are uploaded on the website and dog's profile is created, live for potential adopters to see it.
The dog's profile starts with photo, gender, age (which is updated automatically – this means you will see the dog's real age when you visit the dog's profile)
The dogs are marked: great companion – when dog can be instantly rehomed; shy – needs rehabilitation – when dog behaves shy, when his behavior changes in certain circumstances; medical needs – when dog has a disability (missing eye, amputated leg etc) or a permanent/chronic medical problem; senior class dog – for dog over 6 years old.
We remind our website visitors that a stray dog life length is estimated to 6 years and this is due to the difficult conditions in which these dogs survive, every day, which affect the dogs' health. This is why we consider that a dog is "senior" after the age of 6 years old.
How we estimate the dog's age? At arrival, the dog details are recorded in the database. The veterinary is looking in the dog mouth and estimate the dog age after the teeth condition. Of course, sometimes the teeth condition is influenced by poor quality food the dog had before being saved by ROLDA. Or sometimes, the teeth bad condition is a consequence of a past disease.
How we estimate the energy level? There are 5 levels of energy: 1 – the dog is really a couch potato! 5 – Super-energetic dog.
We evaluate the dog level of sociability with other dogs from 1 to 3, 1 means the dog is hardly sociable with other dogs and 3 means the dog is very friendly with other dogs.
Same goes with the level of sociability of a dog with humans. We refer to strangers and not about the dogs' reaction with our team, which they already know very well.
Weight is specified in Kg. Height is specified in cm.
Reason of arrival: A dog can arrive in our care in different circumstances – abandoned in our shelter or brought to the shelter by the dog's former owner, rescued from streets by our team.
Walking in leash: Our team tests each dog 'reaction to the leash. Some dogs come in our shelter already accepting the leash, because they used to be tied with a chain around their neck. Some dogs are very afraid when seeing the leash because, in their past, they were terrorized by dog catchers with catching poles that look like a leash. These dogs can react aggressively or frighten when put in leash. With training, most of our dogs learn to accept/tolerate and some even enjoy walking in leash, aside from a human being.
Living with other dogs: all our dogs share their private space with others. Dogs are sociable animals and it is against ROLDA policy to keep a dog isolated by others unless there is a strong, medical reason for this.
Owners experience: Our team evaluates and re-evaluates the dogs' behavior, in order to have the most accurate characteristic for each dog ready to be rehomed. Based on our experience and constant evaluation, we suggest the level of experience that adopters should have when choosing a certain dog from our website.
Experienced owner is defined the person who interact in a number of occasion with street dogs, who had at least one former stray companion in the past, who handled dogs with difficult behavior, who constantly volunteer to the local shelter and interacts regularly with dogs of different sizes and characters.
We remind you that, to travel abroad, the dogs must meet cumulated some criteria:
– To come from a shelter approved in TRACES (the National Veterinary Authority inspectors visit periodically shelters like ROLDA's and check dogs health, records about annual vaccination, animals welfare etc)
– To be vaccinated, sterilized and microchipped
– To get worming control medicine regularly
– To have the passport and the travel documents completed as required by current legislation