Types of gifts that save lives
Could you sponsor a hungry dog
one meal a day for a whole month, for just €10?
ROLDA often rescues dogs are malnourished and very thin. These dogs need to reach normal weight fast to enable recovery from illness and to be ready for vaccination and sterilization. Older dogs from our shelters have a special, prescribed diet, which costs more than normal food or wet food because they can't eat the dry food we normally supply. ROLDA regularly saves mothers along with their litter of pups, who also need special food and high density nutrients.
This is a one-time gift, but you can choose to fill the bowl for more than one dog!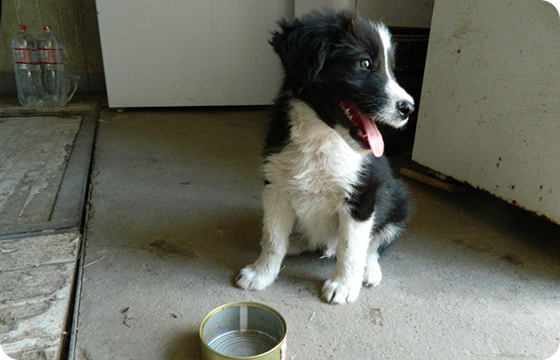 Would you prefer to help a stray survive the extremely cold, harsh winters, for just €15?
During winter in Romania, temperatures sometimes drop under -20 C during the daylight hours. Stray dogs can survive the extreme weather conditions because they huddle together and have a thick fur to protect them. If they are weak, malnourished, sick or young/old they have great difficulty surviving in these conditions.
A winter gift allows us to provide fresh straws to sleep on or a warm coat and cozy blankets.This is a one-time gift but you can purchase as many times as you like, so your generosity spreads to more than one dog. Please ask us to remind you to renew your gift before the start of the next winter.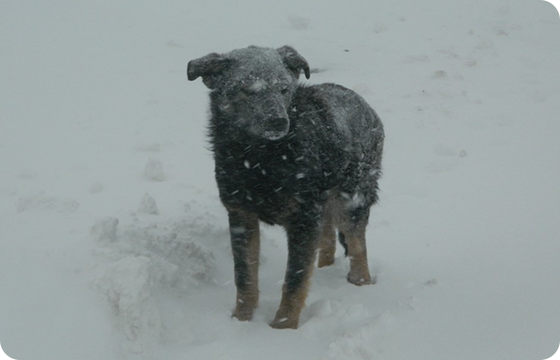 Become a ROLDA Global Dog Parent for a whole year for €200 (renewed annually)
The costs incurred to look after the dogs from both our sanctuaries are predictable which means after so many years of rescuing strays, we can accurately estimate the cost of caring for one dog under normal circumstances. Food, bedding, vet checks and vaccination are the main costs we occur.
During your sponsorship year, you will receive at least one update from your dog. If anything out of the ordinary happens, for example, if your dog gets sick, or is adopted, you will be the first to know.
This gift is ideal in particular for dogs who already reside in our shelters but due to behavioral issues, resulting from extreme abuse on the streets, are almost impossible to rehome.
It costs just 0.2 EUR a day to provide a rescued dog with shelter and safety for an entire year!
This is a real chance to change the life of a suffering animal. With your sponsorship, we can save another stray dog and get them off the streets of Romania for good!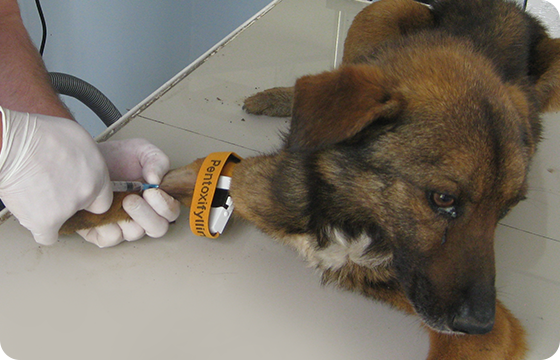 Could you buy a gift of €300 for emergency assistance for a dog in agonizing pain and in need of medical relief?
Stray dogs are regularly hit by cars, resulting in broken bones or worse. Other dogs are living suffering with tumors, skin diseases and awful infections. They need emergency hep and they have no one who cares about them. They are alone, suffering and have no choice but to wait for death. If they are lucky, our team will find them before it's too late. Be part of our rescue team by making a one-time contribution.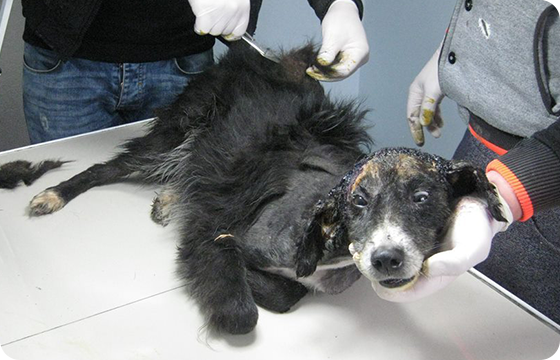 Could you spare €50 to provide a vet check for a shelter dog?
If yes, you may just have saved a life. Like any other pet companion, the dogs from our sanctuaries are well looked after, because we care for them like our own. They need regular vet checks and numerous treatments. Our dogs need vaccines, parasite control medicine, antibiotics to treat an infected wound, skin problems, ear infections or removing an abscess. These are ordinary small medical procedures but sometimes the vet discovers a tumor. Removing it in a timely fashion can save a life.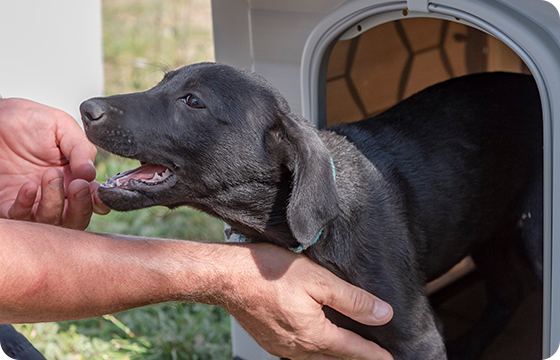 Could you buy a gift of €25/month to Sponsor Them All?
Your donation will provide support to all the dogs we care for; day in, day out. You can stop your monthly gift in any moment by contacting our team at rolda@rolda.org. But we hope you won't. Every month we have recurrent costs such as veterinary bills, dog food, medicines, disinfectant, cleaning products as well as the costs for our rescue vehicles. Regular giving enables us to count on a steady amount each month which gives sustainability to our rescue mission. We are slowly making life better for homeless dogs in our small part of the world in south east Romania, where animals suffer in silence and have no one else but us to rely on.