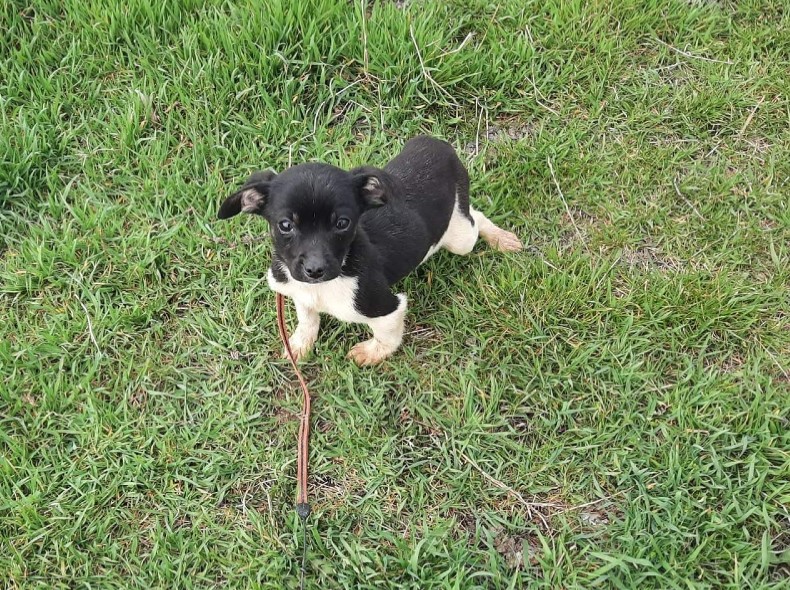 There is no place like HOME
Breed: common breed | Age: 5 months old | Male
Everyone who's met five-month-old Taz, can see that he's one of the sweetest puppies you could ever meet. He found himself homeless when he was just a small puppy, abandoned at the vet and this is how he arrived in the ROLDA family.
His furry little legs are bowed but he doesn't have difficulties in supporting his body weight or to play all day long. Vets were uncertain why or how this happened, even initial exams didn't provide a clear answer.
It's possible that he has a growth plate defect from birth or that there was malnutrition that caused the bowing. We will probably never know the answers to his past or why he ended up in this condition. In this moment Taz has a special diet and is also taking supplemental vitamins and minerals to overcome any deficiencies.
Anyone interested in adopting this friendly and playful puppy should think of him as a family member and plan on providing love and life-long dedication.