Printz – the reason ROLDA exists
Walking through a park Dana spotted a dog in a bad way. His fur was sticky with blood and he was in unbearable pain. She had to do something. Luckily the car she flagged down stopped and they got the dog to a vets.
Looking at the injuries, the vet thought it was likely that the poor animal had been ripped to shreds in a dog fight and then abandoned by his owner for losing. The vet didn't hold out much hope.
Dana gave the dog a name – Printz – and a home. And they shared four wonderful years before Printz's terrible past hastened his death.
The experience made Dana decide to dedicate her life to giving as many other unloved and neglected dogs the chance of a better life.
So she started a charity to take action. ROLDA reached out to animal lovers all over the world to ask for their help… Amazingly, they responded generously and continue to answer the call today.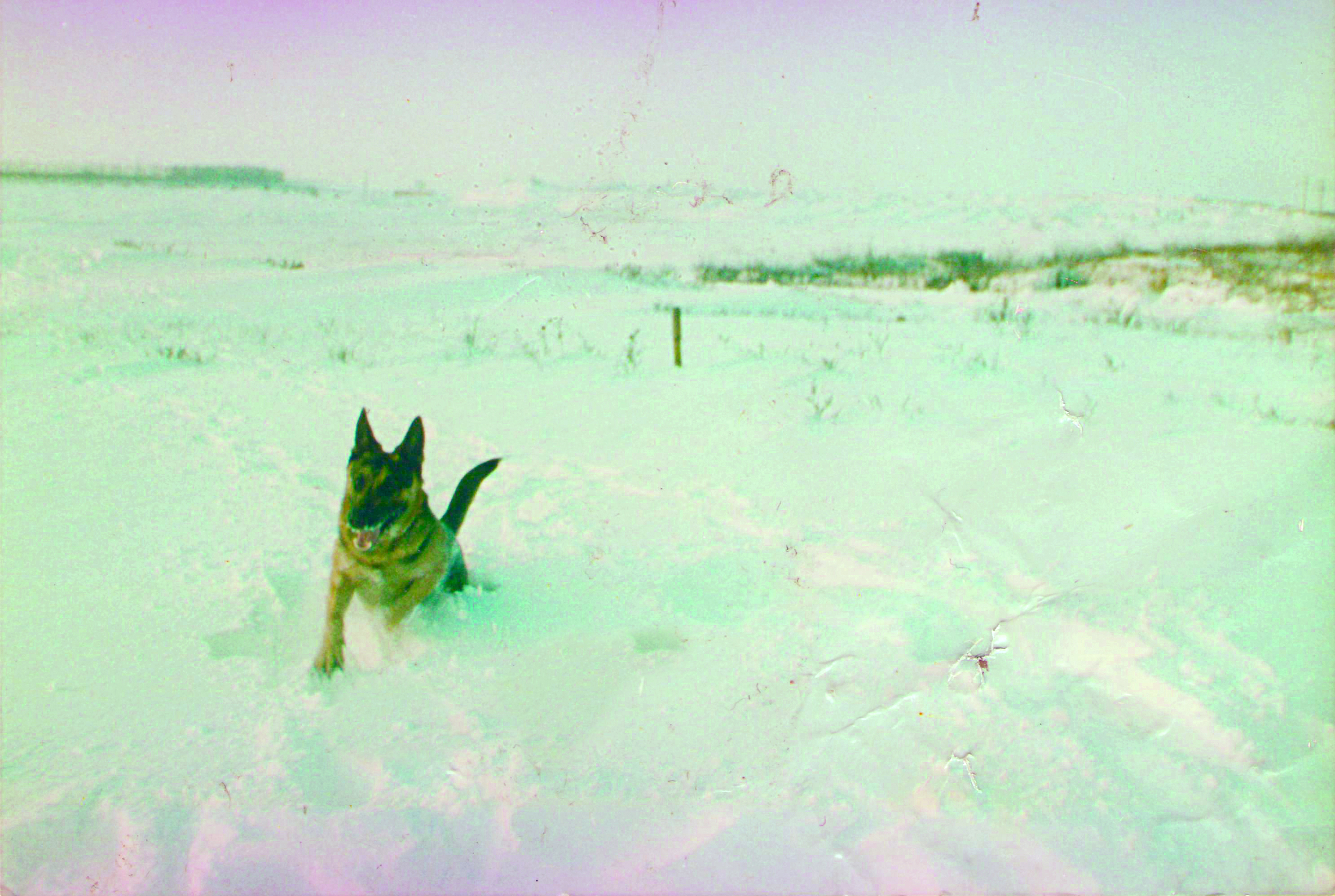 "For me, everything started the day I met Printz, a mix German shepherd which I rescued from an illegal dog fight. That happened in 1998 and from that day on, in the past 20 years, together with a growing amazing team, we managed to help over 20000 animals injured, abused, neglected, abandoned.
Fact is, we couldn't have done it alone, especially in a country like Romania, where the strays population is alarmingly high (2,5 million strays) and the dogs medical emergencies, overwhelming!
The day I met my Printz was the day I learn that saving animals in need can be anyone's special gift. And yes, you have this special gift!"
The industrial area of Galati town is the place where hundreds of dogs are abandoned, reproduce and live in misery. They are "nobody" s dogs!
Wandering between machines or abandoned buildings, these dogs are daily exposed to accidents which lead to untreated wounds, infections. Because their bodies are not properly fed with nutrient food (I saw dogs eating plastic bags or even old shoes), the infection quickly becomes a life-threatening situation.
Contagious diseases, lack of proper food and accidents causing fractures, amputations, deep wounds: these words can summarize a stray' life in the industrial part of Galati.
Since ROLDA exists, we are proud to be able to help over 20000 animals, we built from ground two sanctuaries from where over 1700 were successfully rehomed across Europe.
The change might be slow, compared with the overwhelming problem. But the metamorphosis of "Nobody" into "Somebody" 's forever pet companion is amazing because people like you make it possible!
In a World where we hear too often "we can't", "we don't have solutions", for at least 20000 times, ROLDA team, sustained by our most amazing supporters, succeeded.
20000 times is not a coincidence: it's a sweaty, painful, difficult path, full of strong emotions and tears. At the end of each journey, you know that you will simply start all over again but in between two rescue missions, if you are fortunate to have a moment to stop, you see a happy tail wagging, a little wet nose sniffing proudly and two gorgeous eyes shining and your heart beating faster, your eyes in tears and suddenly revitalized and ready to see the next challenge – you feel compassion and humanity – rare essences in these days.
Will you help us transform more "Nobody"'s into "Somebody"'s great dog companions?
(Dana Costin, Founder of ROLDA)