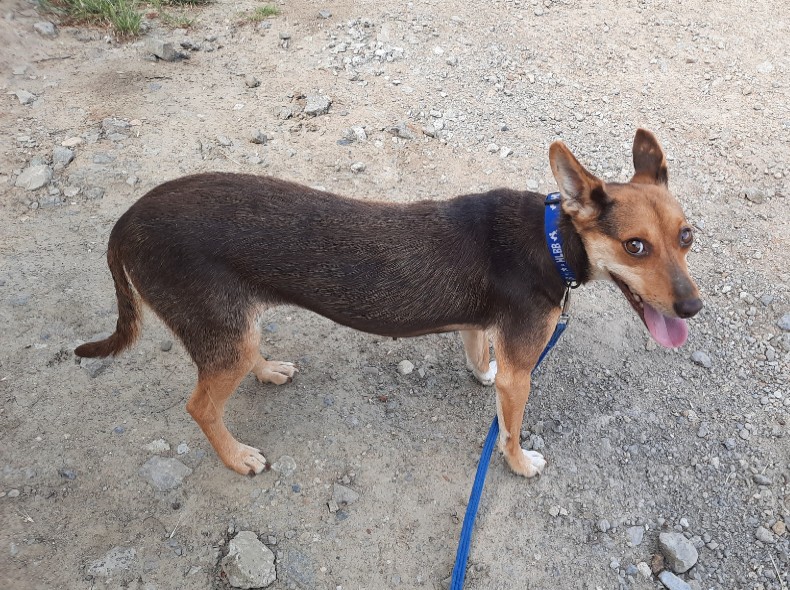 There is no place like HOME
Breed: Common Breed | Age: 2 years old and a half | Female
Shiny was rescued by the volunteers from Ukraine and brought to our shelter. She loves life. She loves everyone and everything, dogs and human alike, despite everything she has been through, coming from a war zone.
She loves to play and run and fly through the air! So full of love and life, she is a super sweet dog.
She had a rotten start to her life and now is ready to go and be in a loving home surrounded by family and maybe the odd treat!
If you are interested in adopting our girl please do get in touch!